Biography
Andy Fallon is a commercial portrait photographer and Art Director based in London. With over 15 years experience he has worked within the music industry seeing him work with celebrities, sports personalities and musicians including R.E.M, Morrissey, Peter Gabriel, Lily Allen, The Killers, Jessica Ennis and Sir Chris Hoy.
Exhibitions
2010 London Proud gallery
2012 Los Angeles – Mr Music Head
2012 Los Angeles – British embassy – Brit week
2013 London – Hasselblad studio
Editorial clients
GQ China, MOJO, NME, SPIN Magazine, Rolling Stone, Sunday Times magazine, Sunday Times Style, Sunday Times Ingear, Guardian weekend, GQ, FHM, Shortlist magazine, Total Film.
Commercial clients
Ella's Kitchen, The National Trust, Californian Almond board, Sainsbury's, Ford, PG Tips, XBOX, KFC, National Lottery, Butlins, Kelloggs, Bertolli, Nintendo, SKY HD, IKEA, National Trust, Happy eggs, Sure, Adidas, Wrigley's Extra, Ella's Kitchen, Sennheiser, Alton Towers.
Radio interview
BBC Radio 4 'Picturing Britain' Series
[audio:https://andyfallon.co.uk/images/andy.radio_solo.mp3]
Video interviews
[ess_grid alias="videos"]
Portrait photographer Andy Fallon from Andy Fallon on Vimeo.
[wpcol_1half id="" class="" style=""][/wpcol_1half] [wpcol_1half_end id="" class="" style=""][/wpcol_1half_end]
[wpcol_1half id="" class="" style=""][/wpcol_1half] [wpcol_1half_end id="" class="" style=""][/wpcol_1half_end]
Press & interviews
Music photography interview with Digital Pro Magazine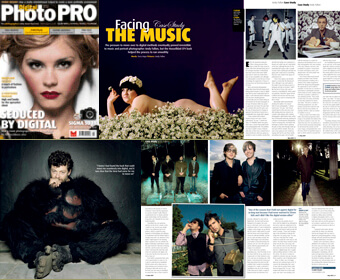 Click here for the pdf DIGITAL PRO PHOTO